Biketrial Experience v0.06
If you need help with keyboard controls you can go to options (Escape) - Controls - Keyboard
Description
Based on the real sport, Biketrial Experience allows you to perform awesome moves like Bunny Hops, Gaps and even Hooks to overcome obstacles and finish the track as fast as you can.


State of the Game
You can play with keyboard or gamepad (recommended). Tested with Xbox360, XboxOne and PS4.

You have 7 tutorial levels + 14 levels to play.
Art is minimalistic for now so I can focus on gameplay tweaks. The following images should illustrate the target graphics for the final game.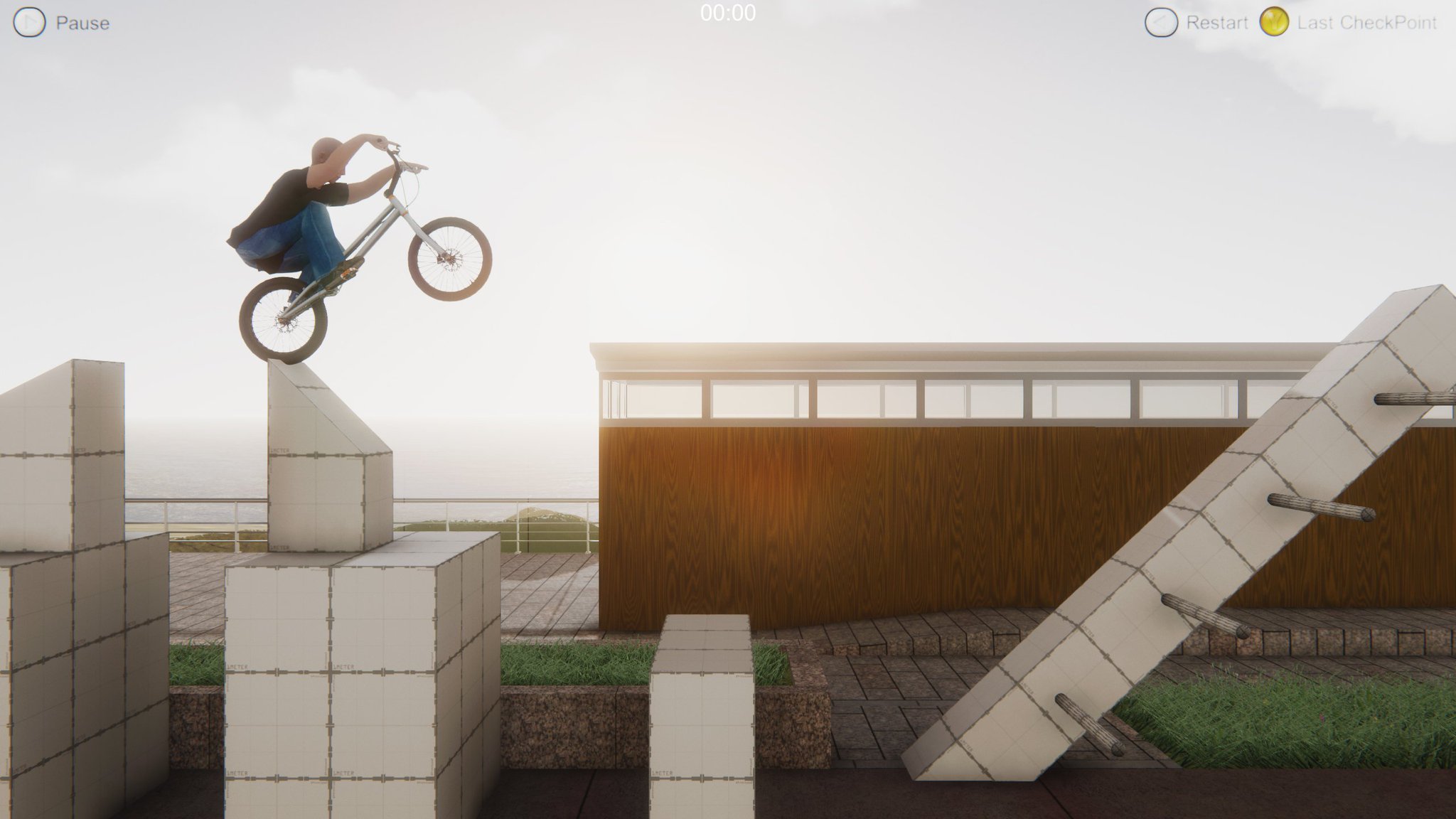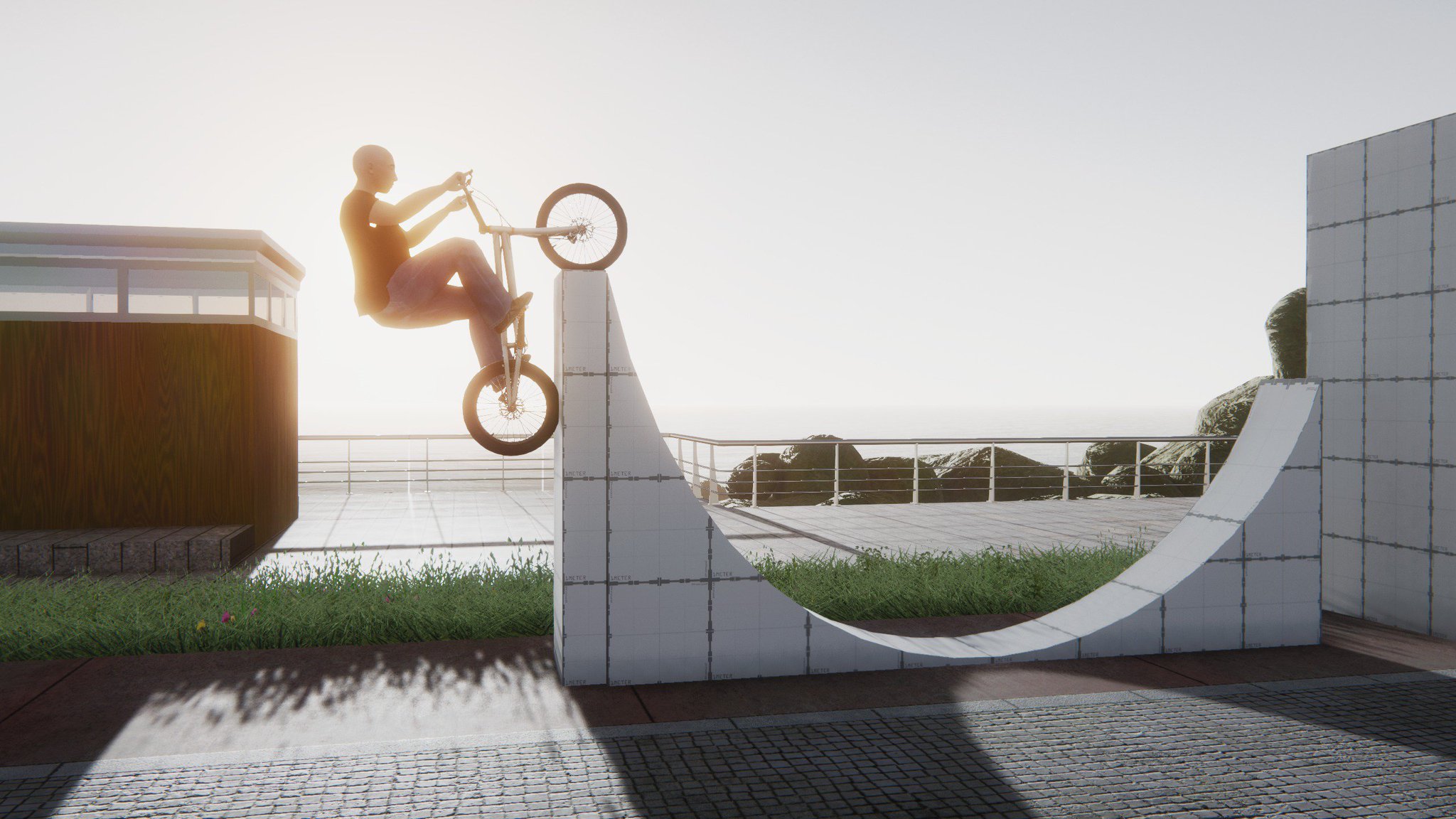 The game has minimal Audio.

It can have some bugs (favorite one - Rocketman :) ).
Considerations
The game is hard (and it should be) but i want it to be fair too. I need your input on that so I can tweak the gameplay while maintaining the essence of Biketrials.

The game is playable on the browser but if you are having performance issues you can download the desktop version (Windows only).

If you are a twitter guy you can follow me @rfcrocha or follow #biketrialexperience
If you can record your play session and send it to me it would be awesome :D
Hope you have fun!!!!!
Music: www.bensound.com

Download
Click download now to get access to the following files:
v0.06 Windows x86.zip
47 MB
Comments
Log in with itch.io to leave a comment.
Hello!
Please give us an update on the game! I would love to have more of it and play in colours!
Hi,
When we can play the biketrial experience in colour?
Is the best game in the world
It's good,but still disappointed since it doesn't support ALL controllers,like a Generic Dual Shock controller.
Love the game! I had to force myself to stop.
At the beginning the tutorial is incredibly hand holdy for such a difficult game. For the more complex tricks I can see why it's there, but I don't think text is a good way to teach the tricks. The videos in the background work well though.
Imho you should get rid of the talking and move all of the tutorial into the background, or at least make the tutorial skipable. With the current difficulty of the levels it is clear that the game does not target the casual gamer but someone who has played games before and likes a bit of a challenge. I think it's safe to assume a certain degree of competence.
I agree with you, the tutorial is a bit boring. I was just trying to figure out what would work best and, as you said, a lot less talking and more video is a better idea.
You're right, this is not your casual Trials game, here you really need to learn a few things to get the most out of the game but i think it's worth it in the end specially if you are into bike/sports games.


When I started playing, I couldn't stop. Can't wait to see it in final stage.
I really like this game, its really fun to play but I have one problem. I'm trying to play with an xbox 360 controller and everything seems to work well except when I press the A button it respawns like the Y button instead of hopping and the B button does a mixture of hopping and pedalkicking which doesn't work very well... great game though :)
Thanks for the feedback. hmmmm that's strange. I've develop the game with the xbox 360 controler in mind (i own one myself). That happens both on the browser and .exe? What's your OS?
Yeah, I just tried both and had the same problem and I'm on Windows 10. I'm not sure if it would make any difference but my controller isnt an official xbox controller, I've never had any problems with it before though :/ I cant connect my official ones to check though
I'm glad you liked it. Don't forget to tell your friends :)
I will. I think you took the best of the trial games and you make it more... like...deep (?), I mean in some trial games they don't let you do that amount of tricks (the pedalkick, the hops and the gaps), but you see lot of people in real life do it.
Im waiting for another update in your game and I must say again: Good job, keep developing the game I think this game will have future
You really understood the essence of the game. Unfortunatly this puts the game in a niche market but I'm ok with that as long as there are people like you enjoying it.
I'm still open for criticism though so if you have anything you would like to add/tweak gameplay wise I'm open for that.
Sorry but i won't be able to do it. I tried but i'm getting really low performance (between 20 and 30fps).